Free Tools Beachbody Coaches Can Use To Grow Their Business
There are many things out there that you can purchase to help grow your business. I mean, there is a ton. There is everything from Social Media Software, Facebook Ad Courses, Email Courses, Eric Worre Training, Logos, Leadership Summits, Marketing Services, and so much more.
Not to mention, the crazy "FREE" training groups that you sign up for only to find out that they are really just giving you enough information to then sell you an EXPENSIVE crazy course. Like really… Raise your hand if you have fallen into the bait and switch model.
Now, some of these things can be explosive for your business. I mean, seriously, I have paid for some trainings and software that changed the game for me. Changed everything for me! Then, I have purchased some things that were a total flop. Not because the thing I bought was crap. I simply wasn't ready for it.
The real question is, how do you know what to purchase and when is the right time to purchase it?  I mean, like really? How do you know you are ready to purchase something now or wait another 6 months until you make that big financial jump?
Well… I am here to say, enough is enough. I want to show you some of the best stuff out there for free. Things that can help grow your business today without you ever feeling like you have to fork out more than 2 months of commissions just to pay for it.
Let's Begin!!!!
#1 on the Free Stuff List:
Facebook Ads Course from Digital Marketer
Yup, that's right a Free Facebook Ads Course. Not just any basic course either. This course can have you and your coaches knowing how to how to do Facebook Ads effectively without paying a dime. That's right, it's completely free! No cost to you. Now, you're probably asking yourself… "Is it a really good course if it's for free?" I have to say, "Yes, it absolutely is." Many others have said the same thing.
So, why would Digital Marketer offer this course for free?
After following Ryan Diess the CEO of Digital Marketer since he first founded the company in 2009, Ryan loves to shake things up in the marketer place. Most people are charging $300 + for Facebook Ads. In my belief, Ryan Deiss wants to show you that there is more to Facebook Ads than just Facebook Ads. There are opt-ins, funnels, follow up, and conversions.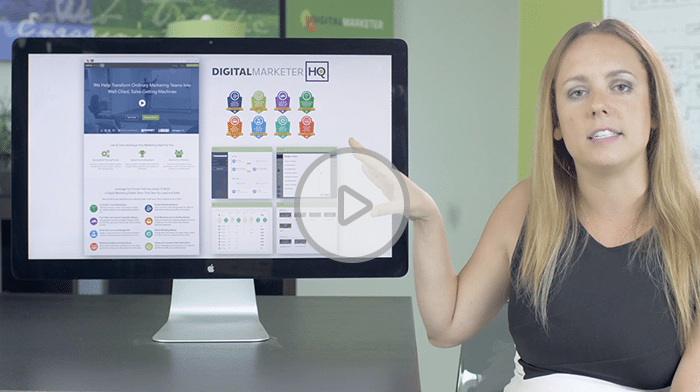 Sign up for The Free Facebook Marketing Course here.
#2 on the Free Stuff List:
New Wave Branding Course
I am excited and thrilled to talk about this free course! It's one of the most explosive courses for coaches that is kind of the best kept secret. Created by Andy Johnson, a branding expert and Beachbody Coach himself. Andy walks you through step-by-step, how to create, own an explosive brand, and your rally cry. Even for coaches that have taken the branding course, that had a brand before, really created an explosive brand like never before. There is nothing more powerful than finding yourself, your brand, and planting your flag on the internet.
Not only is this course free for all coaches, you get a lot of free goodies included. You will be able to have the option for a free logo, a free professional Facebook banner, a free business cards template and more, all with your new brand.
Sign Up for the New Wave Branding Course for Coaches here.
#3 on the Free Stuff List:
AD1 Course – Advanced to Diamond Course
Another best kept secret that many coaches haven't heard about. Now, this isn't just your average course with average results. This course was based around Eric Worre's training of how to GO Pro. This course has a 3 year track record of helping coaches gain traction and actually acquire new challengers and coaches.
Quick Stats on this Course:
Average New Monthly Earnings from Graduates:$434.44
Average New SC Points: 5.74
Up to 402% increase in Team Volume.
Sign up for the Next Free AD1 Course here.
#4 on the Free Stuff List:
Reading Blogs from Experts
I know. I know. This doesn't sound like a hard one to figure out. However, it's one of the most over looked resources. There is plenty of content on the internet for you to use to grow your Network Marketing Empire. It's a matter of you choosing to research the right blogs to follow. There are countless times that I learned more from a blog post than I did from an actual course that I paid money for. A lot of times, the information is right in front of us and we don't even know. Like, did you know Facebook has an entire training center for free for Facebook Ads? Or how experts like Ray Higdon providing essential content to help you grow.
Here are the Top Expert Blogs on How to Build Either a Network Marketing Business, Internet Marketing, or Passive Income.
There are a ton more resources. I have a ton more to add to this list. If you want to get the next update to this list. Opt-in below to be updated with the next round of updates. Don't worry we won't spam you. Spammers are lame.
Comments
comments