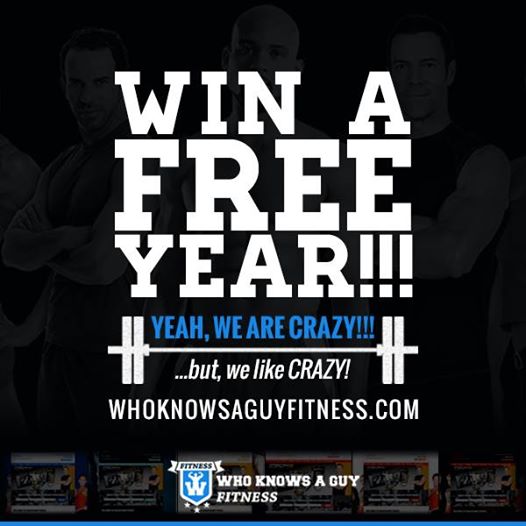 We Are Crazy…
But We Like Crazy…
We want to give away a FREE YEAR of service to You!!!
Here is what the Contest Winner Gets:
1 Free Year Of WhoKnowsaGuy Fitness Service
$200 Gift Card to Dick's Sporting Goods Store
$100 Facebook AD Credits
All Participants will receive a Free Month of Service for 2015!
---
Here is how you can win Your Free Year:
To win please do the following things.
1) Like Our WhoKnowsaGuy Fitness Page.
2) Join Our Facebook Support Group
3) Invite 5 Coaches that you know to Like Our Facebook Fan Page
4) Leave Us A Fun Exciting Video That Describes Your Experience with WhoKnowsaGuy Fitness.
Hint on how to win: Have Fun. Be Creative.
Contest Ends December 31st! Winner will be Picked January 1st!!!