A Sales Process for Cold Leads That Includes Texting For Beachbody Coaches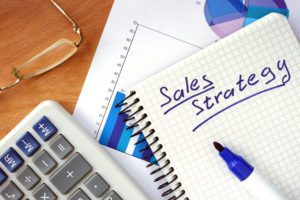 I just got off a call with a Coach that I consulted with on marketing. We implemented a plan of texting cold leads first instead of emailing, facebook messaging, or calling right away. We created a plan to text them first to setup a Consultation Call.
We had a 100% response rate with 7 "VERY Cold" leads this week that all booked an appointment for a free consultation. Two of them have already purchased challenge packs. The other 5 are pending appointments.
So I had to share what I learned here. One of the major things that I learned was it's a lot easier to get "cold leads" for Beachbody Coaches to respond through text. People don't know who you are when you are calling. A "welcome text" for a free consultation creates a listening for you as the expert that is reaching out to help them based on their action.
The Sales Process for Beachbody Coaches Goes Like This:
Lead Generation Phase:
Step 1: FB Ad
Step 2: Landing page
Step 3: Prospect opt-ins with Email, Phone, Fitness Goals,
Best time to call, what area of the country are they in.
Text Phase:
Step 4: Text in the first 24 hours.
Step 5: Set up an appointment for free consultation
Consultation Phase/Forming:
Step 6: Ask a ton of questions. Genuinely get to know the person.
– What are their goals
– What are their hurdles
– What has happened in the past that stopped them
– What are they committed to and why
The more you ask here. The better.
Closing Phase:
Step 7: Offer the Program that best first their needs.
Break down the cost and savings. It takes 21 days to break bad habits and 90 days where the rest of the world see your good habits pay off.
Example:
21 Day Fix Challenge Pack Cost- $160
1st Month: $160
2nd Month: $130
3rd Month: $130
3 Month Average Cost: $ 420
Compared to:
+ Gym Membership : $30 per month (average)
+ A Nutritionist: : $40 with Copay or $150
+ Nutrition Shake : $59 – $100
+ Personal Trainer: : $50 – $75 an hour
$249 a month (Average Bundle for 2 work outs a week)
1st Month: $398 a month
2nd Month: $398 a month
3rd Month: $398 a month
3 month Average Cost: $1,194
(These are my averages that I researched. I would find your own. )
Ask for the sale:
Benefits with working with me as your coach is I am going to be your biggest cheerleader and I am going to hold you accountable. Plus, I offer a 30 Day Money Back Guarantee.
So, would you be willing to give not only yourself 30 days a shot to a new you but give me a shot to be in your corner to reach your goals of "Losing X" (use their words not your own here)
Prospect says: Yes.
You say: alright are you in front of your computer?
Prospect says: Yes.
You say: Okay go to my website www. 'your website" .com and hover over programs and click (Whatever program you are recommending) and click the Challenge pack button.
Prospect: Okay.
You: Now, pick your flavor of Shakeology and go and hit submit and fill out the order form.
Prospect: Okay, done.
You: I am so excited to work with you and help you reach your goals.
Answer any questions they have.
————————————————
Now our goal at WhoKnowsaguy Fitness is always to support our coaches with the best sales processes, digital marketing expertise, and website platform to generate cold leads for their business. Our Beachbody Websites are geared to help coaches build a brand and generate leads through landing pages. Not to mention we offer courses to help you become better as a marketer for your business.
If you are eager to learn how to generate leads off Facebook for your business, preregister for our next Facebook Lead Generation Marketing Course.
You can also download the The Ultimate Sales Process for Beachbody Coaches here.
Comments
comments